Hot Issues
Our latest Newsletter out today
In this newsletter we bring you updates and news on a range of projects and activities on the Coast including;
Our AGM and new Executive Committee
Local Body Elections and Meet the Candidates event
Women's Rugby World Cup
Developments at the Ngunguru Skatepark
Ngunguru Seawall restoration
Updates from our local Councillors.
Local community project to restore the kelp forests of the Tutukaka Harbour
Read more here
Ngunguru Seawall restoration
Thanks to all those who provided their valuable insights on the restoration plans to the Whangarei District Council during the feedback process.  This is now closed.
It is anticipated that construction will get underway later this year.
For more information and to access the plans visit http://www.wdc.govt.nz/Council/Projects
Ngunguru Seawall Restoration – Flyer
Community Focus Groups
Our Environmental and Road Safety Focus Groups are now established.  A community safety group is under development.
Help us respond to the issues and opportunities identified through our community research project completed last year.
If you have some time, skills and energy to contribute to the development and implementation of projects/initiatives to improve community safety and well-being, road safety and address environmental issues register your interest with the secretary.
Latest newsletter – 2nd Edition 2022 out now!
For the latest news on our projects and activities, updates from other project and from our local councillors and more…
New Community Compost Bins at Mahinga Kai – see latest newsletter for more…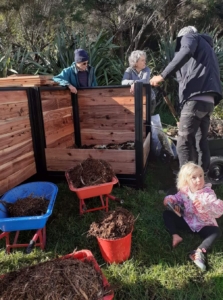 Ngunguru Skatepark
Check out the new facilities at the Skatepark!  See latest newsletter for more…..