Tutukaka Coast Ratepayers and Residents Association is an incorporated society.  We were established in July 1979, and since then have been actively pursuing our aims and objectives.
We are a membership organisation and aim to provide a voice for the people of the Coast on matters that are important to them.
The organisation is driven by the Executive Committee members who are elected each year at our AGM.
While members of the Executive Committee all come from varied backgrounds, we all share a passion for the Tutukaka Coast, its people, communities and its environment.
We work to ensure that we understand the needs and priorities of the Tutukaka Coast and its communities, and to convey these to those involved with planning, development and service delivery that affects us.
We help to address issues and concerns of our residents and ratepayers, and support projects and initiatives that promote and enhance community well-being, and care for and protect our environment.
We build relationships with groups and individuals who share our passion and commitment to the Tutukaka Coast, and seek to collaborate and co-ordinate activities where we can.
The Association has been involved with a wide range of community initiatives and activities including –
Focus magazine held a prominent place in the Association's activities and was a popular source of local news and information. It was published monthly and provided news and articles of interest. It was published until March 2019
Ngunguru Seawall restoration – The Association provided a range of options for community discussion in response to the deterioration of the seawall
Puke Kopipi Community Restoration project
Cycle Trail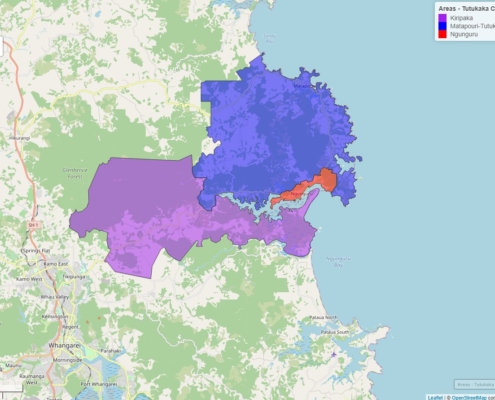 The Tutukaka Coast includes three geographic areas
– Kiripaka, Ngunguru and Matapouri-Tutukaka
Meet the Executive Committee:
Ron Ford, Chair (fourth term)
I have had a link with the Tutukaka Coast area for about 10 years and lived in Ngunguru for three years. When I became aware that the Ratepayers and Residents Association was in danger of closing, I chose to put my hand hand up for election at the special general meeting, as I felt it was vital to the future of our area. The links we have with our district and regional councillors and the general goodwill in the wider community makes for a very satisfying participation in this group.
Lester Sherman, (Acting) Treasurer (fourth term)
I have been a member of the Association since September 2012.  At the AGM in September 2019 I was elected as an Executive Committee member and currently serve as Treasurer. I believe it is critical that ratepayers and residents, as individuals can make ourselves heard independently of local special interest groups whose perceived objectives may at times run counter to our personal ones. The Association provides us with an independent but focussed voice that gives credence to our District Councillors when they are debating and negotiating on matters that affect us.
Jenny Hammond (second term)
Tēnā Koutou Katoa. Ko Jenny Hammond tōku ingoa. I have always had a passion for community well-being and development and have been involved in many community organisations and projects over the years. On returning to live in Ngunguru to enjoy my retirement, I became a volunteer at the Ngunguru Mahinga kai and have been involved since it's inception in September 2020. It is a privilege to be involved in the Mahinga kai and to now have been elected as it's representative to the Tutukaka Coast Ratepayers and Residents Association. I look forward to being part of the Association and contributing to the great work it is doing.
Rebecca Williams, Secretary (fourth term)
I joined the Association in July 2019.  At the AGM in September 2019 I was elected as an Executive Committee member and currently serve as secretary. Being on the Executive Committee is a great way to get to know and serve the community.  The more we know and understand our community the better the Association can represent the Tutukaka Coast and advocate for the needs of its residents and ratepayers.
Rose Wellington-Tana (fourth term)
Tena koe! I am a member of the local Hapu, Ngati Takapari, this is my second term in the Association which I am proud to be a member of.  I joined with a view to support environmental matters within the district and awhi the community.
Linda Donaldson (second term)
New to the Association, I'm a results-oriented person who has energy and enthusiasm. I like helping our community and, as a part-time worker, have some time to volunteer. I can now apply my skills and experience from industry and the not-for-profit sector to benefit local community organisations. My background is in fundraising, marketing, communications and management. I love living here with all The Coast has to offer. I especially enjoy the outdoors – you may have seen me out walking, running, or swimming or at community working bees.
Mark Murray (First term)
I have been associated with the Tutukaka Coastal community for over 40 years, from the first time I visited the area.
Currently I am serving my third term on the Ngunguru Sports and Recreation Complex Club committee.  I am an avid sports fan and am passionate about the club and the potential it offers the community.
I completed a carpentry apprenticeship in Marton and moved to Auckland 38 years ago.  I have also served a term in the New Zealand Army, and have worked for both Auckland and Whangarei Councils in the building control departments for over 17 years.
Currently I am enjoying retirement and enjoy both Bowls and fishing,
Rodger Murphy (First term)
Meetings
Executive Committee meetings
Executive Committee meetings are held on the second Monday of every month, except January.
They are held 7.00pm – 8.30pm at the Tutukaka Marina Board Room.
These meetings are open to members who may attend.
If members wish to raise a matter with the Executive Committee they can do so by notifying the secretary or other Executive Member prior to the meeting.
Non-members can attend these meetings via invitation of the Executive.
Community Forum
Our Community Forum is an opportunity for members and invited others to present and discuss an issue with the Executive Committee.
Generally, up to two 15 minute time-slots are made available every third Executive Committee meeting, or as required.
These are held prior to the Executive Committee meeting from 6.30pm on the next available date.
To participate contact the secretary for next available time slot and details.
Annual General meetings
AGM 2022 – 1.30 – 2.30pm Saturday 13th August 2022 at the Conference Room, Tutukaka Marina, Marina Road Tutukaka.
Our last AGM was held at  1.30pm – 2.30pm Saturday 6th November 2021 at the Ngunguru Hall. (COVID-19 allowing).
Membership
Joining the Association gives you voting rights at our Annual General Meeting and at any other Special General Meetings.  This means you can be involved in important decisions about the Association and elect members to form the Executive Committee.  You can put yourself forward for the Executive Committee and/or sub-committees.
You can join the Association if you are a ratepayer or resident of the Tutukaka Coast.
Being a member also means you will receive newsletters and other information directly from us (if desired). These will provide you with opportunities to have a say or get involved in matters that are important to the Tutukaka Coast.
Fees
Membership is $5 per person per year.
Acknowledgements
The Association would like to thank the following people and groups for their support over the last year.
Donors
For those donors who prefer not to be named – Thank you!
Funders
Ministry of Social Development – Community Capability and Resilience Fund – supporting our Community Research project
Whangarei District Council – Community Association Fund – supporting the administration of our Association